Starting signal for the 2017 training year at Stecher GmbH
Today, Friday, the "serious side of life" began for 7 new faces at Stecher GmbH with the start of training in 2017.Managing Director Michael Stecher welcomed the 7 new trainees and welcomed them warmly to Stecher GmbH for their 3.5-year training as cutting machine operators, industrial mechanics and mechatronics engineers. After the friendly reception, our new trainees were able to get to know their future workplaces on a detailed tour of the company with their training manager Benedikt Stehmer and the head of our automation department S-Tec.
Stecher GmbH wishes our new trainees a lot of fun and success in their professional training.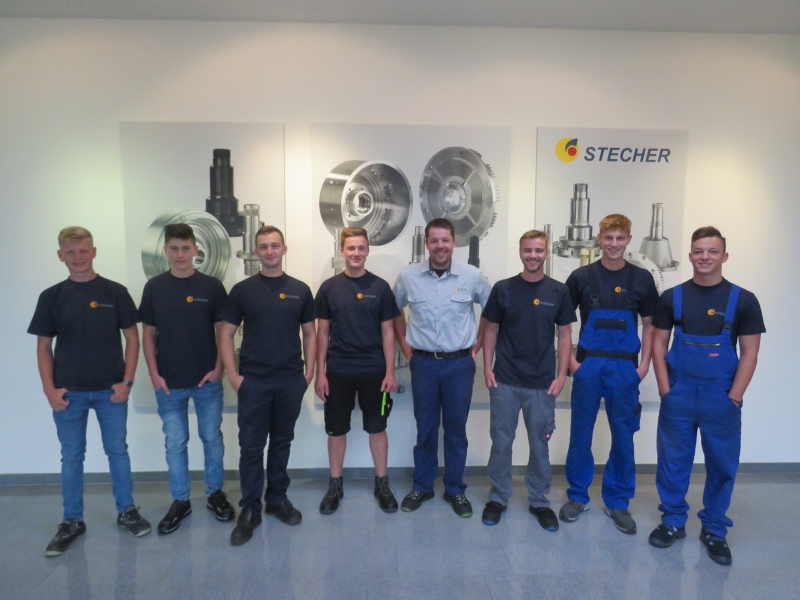 The picture shows our new trainees with their training manager (from left): Christian Zerr, Jan Klaiber, Manuel Friesen, Robin Vaigel, Benedikt Stehmer (training manager), Lukas Effinger, Maximilian Schneider, Kai Gläser.